LED and Strobe Lighting for Photography
One of the most crucial aspects of creating a perfect photograph is good lighting. While there are many lighting options in today's photography industry, LED lighting is quickly becoming industry standard. Efficient energy usage is one of the biggest advantages of this form of lighting. According to Photo & Video Tuts+, 90% of the energy from LEDs is converted into light, while tungsten converts only 10-20% of its energy into light, the rest transformed into heat. LEDs are designed to mimic natural light while representing colors the way the sun does and are measured on a scale from 1-100, with 100 being closest to the sun.
In contrast to tungsten light (another popular light source), LEDs are also known for being safer, more durable, and lightweight.
To illustrate, I've researched a couple of LED lights from different companies.
Dracast, like most LED lighting companies, offers lights of different color temperatures, Daylight, Tunsten, and Bi-color. Their products have some of the highest color rendering index (CRI) in the industry, measuring at 95 or higher out of a scale of 100.
One of their Panel Series lights, the LED500 Studio has a CRI rating of 95 or above. This LED is "the equivalent of a 500 watt traditional hot light", but uses only 30 watts, making it very powerful despite its smaller size. The light uses 512 bulbs for a more consistent color temperature and has an estimated lifetime of 50,000 hours. Dracast recommends their LED Panel Series lights for studio settings where high output is necessary.
Lumos is another company that produces LED lights for studio use. This company promotes its advanced technology designed for heat management, light reliability, and quality control. Lumos is also environmentally aware and perfects its products through environmental testing.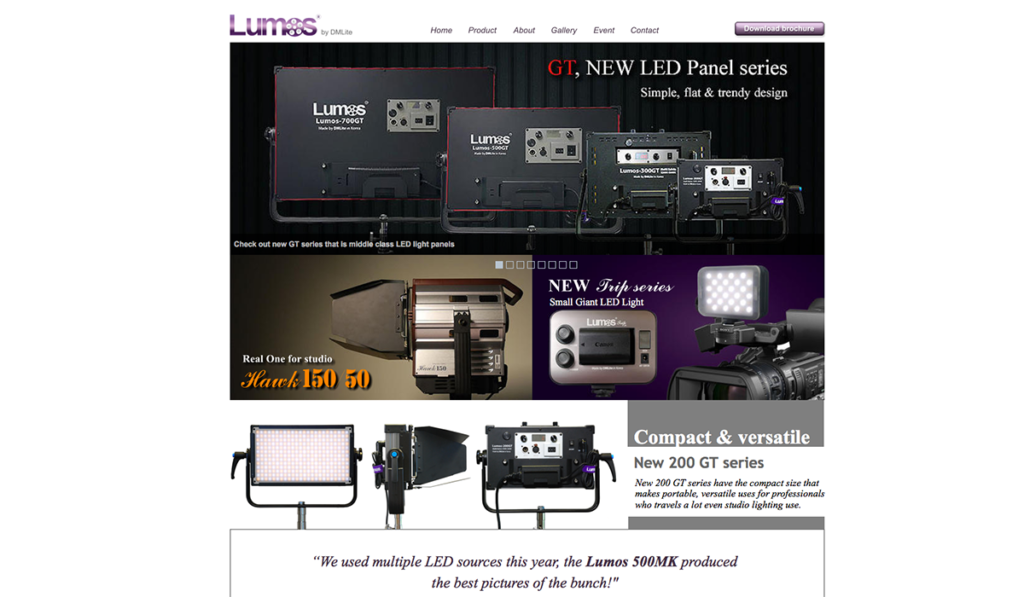 Their product, Lumos 300MK is said to be a "solid, high-performance instrument, perhaps the best on the market today." Through its high-quality design and construction, this light is perfect for studio and outdoor shooting. The CRI rating for this product is 98, one of the highest in today's industry.
Strobe lighting
While researching LED lights, I found another very popular source for photography lighting. When natural lighting isn't feasible or doesn't produce the perfect composition of a photo, many photographers turn to strobe lights. Strobes are lights that act as a flash on your DSLR, but in contrast to "built-in" flashes, the strobe lights can be placed in almost any direction to add the perfect amount of light to an image. Unlike most LED lights, strobe lights can often produce much more dramatic effects and leave lots of room for creativity.
Elinchrom is one company which specialized in these strobe lights. This company has recently produced a new technology, Hi-Sync which has the ability to shoot with strobe lights using shutter speeds reaching 1/8,000th second to capture high-speed movement. Michael Clark, an innovative photographer, says of this new technology, "It is rare that I see a product open up whole new worlds of possibilities!"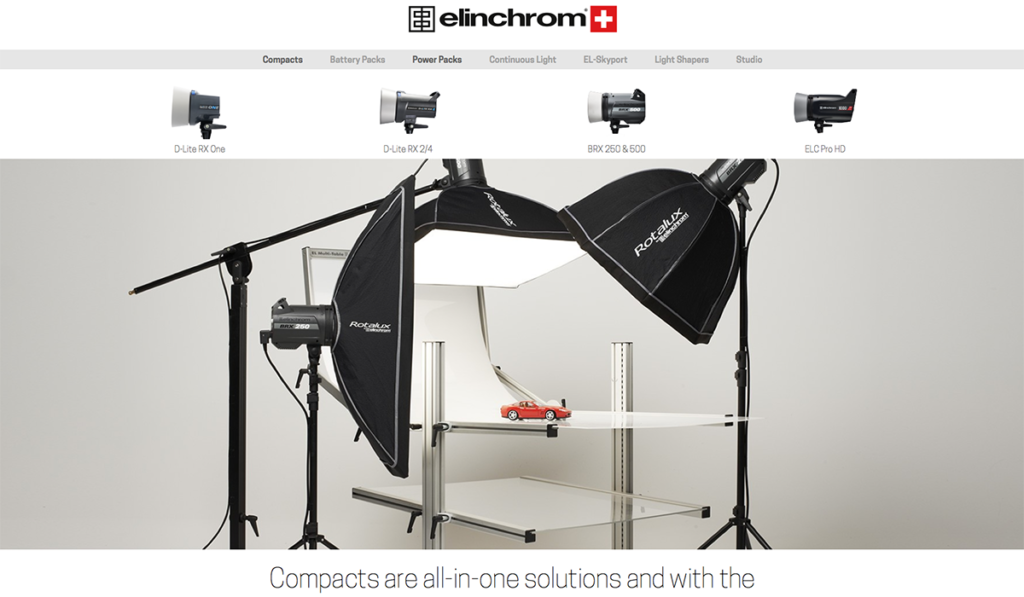 One of Elinchrom's lighting products, the new Quadra HS flash head, is built to work with Hi-Sync. This light is smaller than previous lights from the Quadra series, but at 424 Watts it is still powerful and fully functional. Even though the Quadra works with shutter speeds at 1/8,000s seconds, the light leaves little to no trace of gradation or banding in photographs.
Each of these lights has different unique qualities and can be used in a variety of situations.
Whether you use LED lighting or Strobe, there are a plethora of resources in today's photography industry.
A guest blog from Kaitlyn!